Alumnae top Most Powerful Women list
By Paul Mayne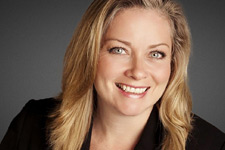 Fourteen Western alumnae have been named recipients of the 2017 Canada's Most Powerful Women: Top 100 Award, the Women's Executive Network recently announced.

When the list was launched in 2003, it was to shine a spotlight on the accomplishments of professional women across Canada that would both recognize talented leaders and inspire others – the next generation, their peers and themselves – to push the boundaries of what's possible even further.

Since then, the Women's Executive Network has celebrated the accomplishments of more than 1,000 women through the awards. Each year, four Top 100 Celebrations across the country in Toronto, Vancouver, Calgary and Montreal.

Western alumnae winners this year include:


Sandra Bosela, HBA'97
Co-head of Private Markets Group, Global Head of Private Equity, Optrust Private Markets Group

Sandra Bosela has been recognized as a pioneering woman in private equity. She is a sought-after expert in the field and further leverages her finance and business acumen through her board work, including chairing the Business Development Bank of Canada's investment committee. This is in addition to her day job, where she jointly manages the private markets group and oversees OPSEU Pension Trust's global private equity program.

"Work hard, have a passion for what you do and believe in yourself," she said. "Don't be afraid to ask questions. Get out of your comfort zone, and don't be afraid to fail.




Laurel C. Broten, JD'93 (Law)
President and CEO, Nova Scotia Business Inc.

A seasoned executive, public policy expert, former senior Ontario cabinet minister, lawyer, legislator and advocate, Laurel Broten leads a crown corporation responsible for export development, business and film financing and investment attraction for the province of Nova Scotia. She has a demonstrated track record developing and implementing a number of transformative strategies to ensure evidence-based decision-making, to modernize regulatory and funding regimes as well as to establish stronger and more robust accountability measures.

"That every person can play a leadership role within an organization, regardless of their position," she said. "Digital transformation and increased digital access could play a vital role in improving gender equality by providing flexibility and greater economic inclusion for female business leaders and global entrepreneurs alike."




Christine Hand, HBA'83
Board Chair, Home Hardware Stores Ltd.

A longtime Home Hardware dealer, Christine Hand was first elected to the board of directors of Home Hardware Stores Limited in April 2003 and, in April 2012, became chair. She is now in her sixth consecutive term as board chair. She has been awarded the Paul Harris Fellowship Award and the Queen's Diamond Jubilee Award in recognition of her extensive volunteer efforts.
If she could trade place with someone for a day, Hand said it would be the Minister of Justice.

"I would arrange a roundtable with the Prime Minister to create a new approach to sexual assault," she said. "Our current system is broken and re-victimizes victims. Special training is desperately needed for judges, prosecutors and law enforcement agencies."|


Linda Hasenfratz, Bsc'89 (Honours Chemistry), MBA'97
CEO, Linamar Corporation

Linda Hasenfratz worked her way up from the shop floor to the C-suite of the auto-parts manufacturing company started by her father, Frank Hasenfratz. Since becoming chief executive officer, she has grown the company from an $800 million enterprise to over a $6-billion company. In 2014, she received the Ontario Ernst & Young Entrepreneur of the Year Award and was named to Fortunes 50 Most Powerful Women International list in 2016. Hasenfratz and her father have both been inducted into the Canadian Business Hall of Fame.

"My dad says the only job you start at the top is digging a hole," she said. "I started my career at Linamar running a machine. I learned about hard work, attention to detail and the drive for efficiency and productivity that stay with me today."


Jodi Kovitz, HBA'00
CEO, Acetech Ontario; Founder #MoveTheDial

Jodi Kovitz is a transformative growth and revenue strategist. She is also a passionate connector of people. Through member-based non-profit AceTech Ontario, she supports chief executive officers and executives of technology companies by providing best-in-class, peer-to-peer learning, roundtables and education. Kovitz is the founder of #MoveTheDial a movement to transform the face of tech leaders in Canada, with a mandate of advancing women to help Canada succeed on the global stage.

"You can make anything happen that you can dream if you have a plan and a great team," she said.




Dr. Danielle Martin, MD'03
Vice-President, Medical Affairs & Health System Solutions
Senior Fellow, WCH Institute for Health System Solutions and Virtual Care
Family Physician, Women's College Hospital

As a national health policy leader, Dr. Danielle Martin is a strong advocate for removing barriers to care and improving equity. From a national pharma-care program dedicated to ensuring that all Canadians can access necessary medications to a basic income to protect the health of low-income Canadians, her policy work, research and advocacy focus is on closing the health gaps that vulnerable Canadians face.

"We need to challenge the trump card of 'fit' in recruitment processes and re-imagine our internal and problematic images of successful leaders," she said.


Ruth Ann McConkey, HBA'84
President, GLC Asset Management Groups Ltd.

Ruth Ann McConkey brings a straightforward approach and more than 30 years of experience in portfolio management and executive leadership to her role as president of GLC. She oversees all of the firm's investment professionals and has overall responsibility for the investment management and business operations. In 2016, she championed GLC's decision to become a signatory to the United Nations-backed Principles for Responsible Investment.

"During my first leadership experience, my manager told me that you can't be successful unless the people on your team are successful," she said. "Since then, I've always focused on creating an environment where people have the support and resources to be their best."




Lisa Munro, LLB'92
Executive Committee Member & Managing Partner, Lerners Toronto LLP

The sole female member of the firm's four-person executive committee, Lisa Munro is recognized as one of Canada's leading lawyers and is a sought-after panelist and speaker. In her role on the executive committee, she is responsible for reviewing and approving an annual multi-million-dollar budget for the firm, setting compensation for associates and partners, implementing firm-wide initiatives and setting annual performance goals. During her tenure, the Toronto office achieved gender parity among its partners, a goal to which many professional services firms still aspire.

"Resist following the herd. You can never influence an outcome if you do not share your views," she said. "In my experience, better decisions are made when people are free to express their opinions – particularly when they diverge."




Lois Nahirney, MBA'90
President and CEO, dnaPower Inc & Skindna Inc.

Lois Nahirney is passionate about creating exciting, vital businesses with and through people. She was recruited to lead and grow dnaPower Inc., a genetic testing company focused on diet and fitness, because of her success in a number of international senior executive roles. She went on to acquire the company and is leveraging DNA to help people make proactive and personalized health decisions that can improve their lives. For her work, Nahirney has been recognized with the BIV Influential Women in Business, YWCA Women of Distinction and BC Business Women of Influence Awards.

"Be the change you want to see in the world," she said. "We all need to be daily champions for gender equality and diversity. Support our young women to dream big and help remove the barriers to achieve those dreams."




Nadia Petrolito, BA'93 (Sociology)
Vice-President, General Counsel and Chief Communications Officer, L'Oréal Canada

Nadia Petrolito joined L'Oréal Canada in July 2006 as a legal counsel and within a year she was leading the department. In her current role, she is in charge of the legal affairs and corporate communications departments and heads the corporate social responsibility program, Sharing Beauty With All. She is part of the group's worldwide network of ethics correspondents and is a member of L'Oréal Canada's executive committee.

"Perseverance is as important if not more important than intelligence and talent," she said. "For me, it is more about the power of influence."




Dale Ponder, LLB'80
Managing Partner and CEO, Osler, Hoskin & Harcourt

Recognized as a leading corporate and mergers and acquisitions lawyer, Dale Ponder has represented Canadian market leaders in various industry sectors with cross-border and international business interests, including the financial services, mining, consumer and pension plan sectors. She serves on the firm's executive committee and is a senior member of the firm's mergers and acquisitions practice. Ponder has spoken extensively on leadership in professional services, is a member of The Learning Partnership advisory board, the governors' council of St. Michael's Hospital Foundation and the CGCA advisory board.

"I believe that some of the best life lessons come from failure, and that some degree of early adversity or challenge serves us well," she said. "There was a time I would have been uncomfortable with that adjective (powerful); today I believe that if a woman accomplishes something powerful, there's no cause to dodge that word."




Joanna Rotenberg, BA'97 (Psychology)
Group Head, BMO Wealth Management, BMO Financial Group

Joanna Rotenberg credits her combined JD/MBA degree as a catalyst for her success. Having realized she wanted to invent deals rather than execute them, she's built a career doing just that. She joined BMO Financial Group in 2010 and set about helping shape its strategy, and was named Group Head of BMO Wealth Management in November of 2016. She is an active board member with several organizations in Toronto and also serves on Ontario's Panel on Economic Growth and Prosperity.

"Everything happens for a reason – you just don't know the reason yet. Some of my best career and personal outcomes started as setbacks," she said. "Stop treating diversity as a standalone initiative, and start treating it as just how we do business."




Sarah Saska, PhD'16 (Women's Studies)
Co-Founder & Managing Partner, Feminuity

Sarah Saska is driven by her desire to challenge the status quo and her love for people and possibilities. She paused her PhD research into how diversity can be leveraged to advance innovation to dive into a fellowship at MaRS Discovery District and put her research into practice. Feminuity has quickly become a global leader at the intersection of diversity, inclusion and innovation. Saska is a mentor with MentorU and a two-time Canada's Most Powerful Women: Top 100 Winner.

"When you do work that challenges the status quo you will receive a lot of pushback; get used to it," she said. "The day that we're able to shift the hearts and minds of executives in the tech industry to meaningfully invest in and value diversity will be the start of a better future for all of us."




Catherine Wood, BA'94
Senior Vice-President & Head of Online Brokerage, Digital Advice, Insurance Products and Marketing, Qtrade Financial Group

Catherine Wood has earned a reputation as a strategic, client-focused, people-centred leader/motivator – all attributes that serve her well as a member of Qtrade's senior executive team, setting strategies to strengthen the brand and business. Before joining Qtrade, she worked in senior management for leading national financial institutions and founded her own company, which helped firms digitally brand their businesses. Wood is a trustee for the Institute for Advanced Financial Education and a multiple Top 100 winner.

"Spend time reading, listening and thinking about how the world is changing," she said. "Doing that helps me anticipate what lies around the corner, so I can identify areas to concentrate on. Coaching and mentoring are keys to increasing gender equality. Executive sponsorship is vital to ensuring that leadership development is embedded in the culture."